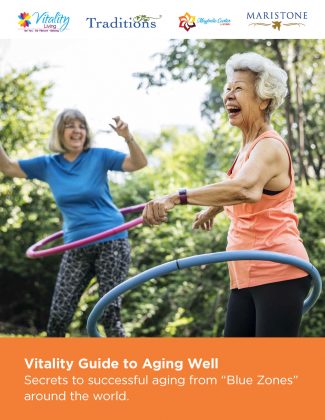 Vitality Guide to Aging Well
Did you know that there are five regions in the world where people seem to have mastered the secrets to successful aging? These areas are called "Blue Zones," and we've compiled their secrets into a handy guide.
Successful Aging Resources
Each stage of life is filled with opportunity. Get inspired by the possibilities for what's next from adults who choose life, energy, and purpose every day.