Assisted Living and Memory Care
Opening 2023!
Landmark Lifestyles at Tupelo is a Senior Living Community for 55+ Adults
Landmark Lifestyles at Tupelo is a proposed senior living community in Tupelo, Mississippi. It will be part of a larger mixed-use development. Landmark will open in phases, starting with 23 active adult living cottages with an attached 2-car garage in Phase 1. Phase 2 will include 64 assisted living and 30 memory care apartments. 
Phase 1 is now open. Request a tour of one of our 23 active adult living cottages today!
CONTACT US to learn more about Retirement Living in Tupelo.
Landmark Lifestyles is bringing the charming town of Tupelo an active retirement living campus unlike any other in the area. 
More importantly, imagine yourself living vibrantly and worry-free at Landmark.
Assisted Living Community in Tupelo, MS
Tupelo, MS, is best known as the birthplace of Elvis Presley. Now, Tupelo is home to the newest premier retirement living campus for active adults, assisted living, and memory care. Landmark Lifestyles is redefining retirement living in Tupelo.
The location is simply unmatched. Landmark is located on N Gloster Street, which provides great connectivity to the greater Tupelo area. Conveniently located, Landmark is just minutes from Legion Lake, Bel Air Golf Course, restaurants, and a shopping center.
Whether you are ready now or are just beginning to think about this, we invite you to  call to schedule an appointment at your convenience. We are here to serve you 24 hours a day, 7 days a week.
Take a self-guided assessment to find out.
Is it the right time to downsize?
Do you wonder if home care, independent living, assisted living, memory care or skilled nursing is the best fit based on your unique situation?
Start your 5-min assessment
Landmark Lifestyles
 will open in phases, beginning with active retirement living.
With all the amenities and features in your neighborhood, there's little reason to leave! Landmark Lifestyles will open in phases. Phase 1 is a two-bedroom two-bath active adult living cottage with a focus on an active retirement lifestyle. Limited availability, now open for tours. 
Landmark Lifestyles campus boasts a long list of amenities to provide you with an unmatched living experience in the Tupelo area. Outdoor spaces, walking paths, and a clubhouse are included in Phase 1. Outdoor dining with a fire pit, a library, a beauty salon, a fitness center, and state-of-the-art care systems will all be included in Phase 2.
Phase 1 includes active adult living, and Phase 2 will include assisted living and memory care. Construction for phase 2 is underway now.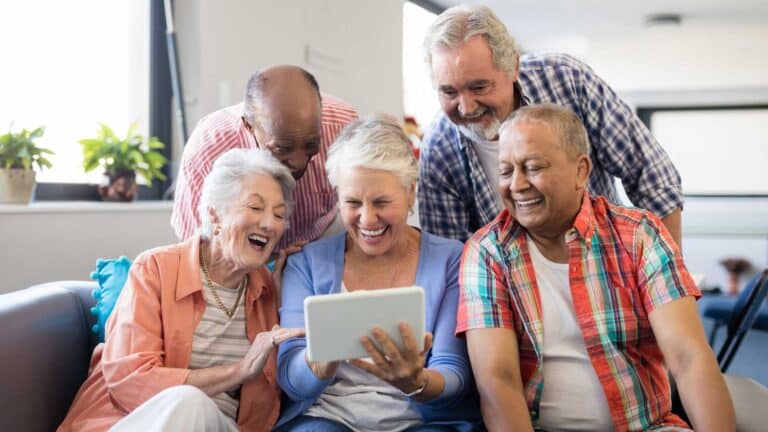 Want to see if our community is a match for you?​
Personalizing your experience is important. Help us get to know you by taking our quiz. It's fun, easy and only takes a minute!
View our senior apartment floorplans to know which option is best for your housing needs.
Assisted Living One Bedroom A - 651 SF
Assisted Living One Bedroom B - 651 SF
Assisted Living One Bedroom C - 709 SF
Assisted Living Two Bedroom - 942 SF
Assisted Living Studio - 432 SF
Memory Care Studio - 405 SF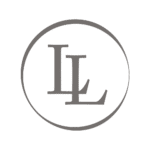 Landmark Lifestyles will offer a variety of living options to meet your needs. Active Adult features spacious two-bedroom cottages. Each cottage has an attached two-car garage. Assisted Living offers studio, one-bedroom, and two-bedroom options. All Memory Care apartments are private studios.
More services may be purchased
More services may be purchased
More services may be purchased
View our photo gallery to learn about the many amenities our assisted living apartments have to offer.
Frequently Asked Questions (FAQ)
Are there any restrictions for spouses under 55 for senior apartments?
Anyone living in the Active Adult community must be 55 years of age or older.
What is the application process for obtaining admission into assisted living?
Applicants must have a Vitality Living medical evaluation/assessment completed, signed by a licensed physician or nurse practitioner as well as a chest X-ray and TB skin test.
Are there different levels of care available to assist with dementia and Alzheimer's?
Landmark Lifestyles has an Alzheimer's/Dementia community that is secure and also provides 24-hour nursing on-site.  We customize the care plans and they are all-inclusive.
Are meals included with Assisted Living and are there options?
Three meals per day are included with Assisted Living along with all-day dining in a restaurant-style atmosphere.  Residents can order from the "always available menu" or daily specials.
We are a pet-friendly community.  Vaccination records are required, and other restrictions apply including but not limited to the size of the pet.
Can we come and go in Assisted Living?
Yes, you may come and go in Assisted Living. The concierge desk keeps a check-out list so we are aware of who is in and out of the community at all times in the event of an emergency.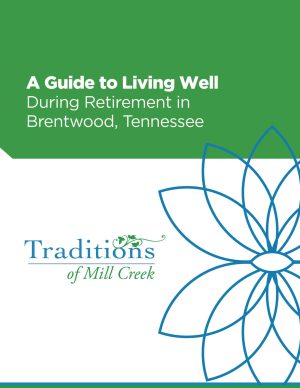 GUIDE TO LIVING WELL DURING RETIREMENT IN BRENTWOOD, TENNESSEE
This free guide to living your best life during retirement in Brentwood, Tennessee explores enrichment opportunities and outings ranging from popular restaurants to local yoga studios. Download it today.
Make plans to view our memory care community in Tupelo, MS. We're available for visits 7 days a week.
© 2023 Vitality Living. All Rights Reserved.