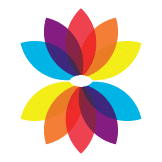 Start your Journey at Vitality Living
We are here to meet you where you are in your journey, whether you are looking for retirement living, assisted living or memory care. Our communities are located in Alabama, Florida, Georgia, Mississippi, Tennessee, and Texas. Our brands include Traditions Senior Living, Landmark Lifestyles, Maristone, Maybelle Carter Living, The Gardens of Germantown, YourLife, and Vitality Living.
Everyone's journey is different. To help you understand care needs, learn more about the senior living options made available at each community before preparing to take the next step.
Vitality Living – the Best in Senior Living
Vitality Living is a premier provider of independent living, assisted living, and memory care.
Our mission is to create vibrant communities where residents, families and team members can be themselves, live purposefully and experience a profound sense of belonging.
PERSONAL ASSESSMENT: 4-6 MINUTES
Learn what level of care you or your family member needs and find the best fit with this quick, anonymous 4-6 minute self-assessment survey.
QUICK SURVEY: 4-6 MINUTES
Want to see if we're a match?
Personalizing your experience is important to us. Help us get to know you by taking our quiz. It's fun, easy and only takes a minute!
A MESSAGE FROM OUR FOUNDER & CEO
We feel truly blessed to have found you guys, because everyone truly loves and cares about the residents.
Connie, Daughter of Resident
Maybelle Carter Living
I was so worried that my mom would feel abandoned and now I can't get her on the phone! Now she's too busy for me! When I call her, she doesn't have time to talk because she's doing exercise or listening to music or it's time for Bingo! What a blessing!
Marie, Daughter of Resident
Maristone of Providence
The attentive care my wife, with Alzheimer's, receives at The Gardens of Germantown has made the facility and its personnel a comfortable, caring home for my wife.
Husband of Resident
The Gardens of Germantown
With your first step into the building you feel a sense of home. Every person you meet has a genuine smile, staff and residents alike. There's always laughter and stories. As an employee of Traditions, I love being here watching my residents enjoy there days. I'm in awe everyday that this community is here for our residents.
Margaret, Team Member
Traditions of Athens
When the receptionist, office staff, housekeepers, and even the plant supervisor all know the residents, one can be sure this is a staff who truly cares! I truly could not have found a better home for Mom!
Family Member
Maristone of Franklin
I am so very truly impressed with Vitality. I feel very secure knowing he will be in such good hands. Thank you so much again for giving us peace of mind.
Daughter of Resident
Vitality Court
I was so concerned about her safety, but I was excited to find good, caring people at Maristone. She loves the staff and being with people her own age. We are very thankful.
Lanie, Daughter of Resident
Maristone of Providence
My mother is at Texas Star, and it is very good and most accommodating. The rooms are a good size and clean. They ask the residents' input about different places that they want to go. They have some exercise classes, movie nights, and trips to the senior center.
Daughter of Resident
Vitality Court Texas Star
I'm very pleased with and excited to have my mom living there. Last night I felt relief that I haven't had in years.
Keith, Son of Resident
Maybelle Carter Living
I live here and am proud to recommend the compassionate staff, cleanliness of my apartment and shared areas, entertainment and friendliness of management. 
Current Resident
Vitality Court Texas Star
My father is a resident at Traditions of Spring Hill. He is a hard man to please, to say the least, and he is VERY happy there.
Paul, Son of Resident
Traditions of Spring Hill
My experience at the Gardens of Germantown has been as great as the employees have taken care of my mother for the past three years. She is very happy with her new friends and the staff. I highly recommend the Gardens to anyone seeking excellent care for their family members.
Son of Resident
The Gardens of Germantown
You can't have a better experience than visiting a new resident (that you referred) and seeing how happy they are and how well they're being treated. No paycheck is worth more than that. Everyone is buzzing about the high quality of service
Evelyn, Local professional
Traditions of Smyrna
Here at Maybelle Carter, I see every day those of you who work here -yes, I know you are hired to help us residents- but you do these acts of kindness with a smile and never a complaint.
Norma, Resident
Maybelle Carter Living
I never dreamed my dad would like it this much. And why not? The place is beautiful, clean, lots of activities, things to do, places to hang out. Great dining facility. Really couldn't ask for more. Highly recommended.
Paul, Son of Resident
Traditions of Spring Hill