Assisted Living & Memory Care in Arlington, VA
Vitality is your premier choice for senior living in Arlington. 
We are committed to ensuring that every service and amenity helps create the enriched, active life you or your loved one deserves.
Vitality Living Arlington specializes in assisted living and memory care that allow adults to experience a lifestyle with vitality at any age.
CONTACT US ABOUT LIFE AT Vitality. WE'RE HERE TO HELP.
Choosing the right memory care community can be confusing. There are many things to consider in making this important and emotional decision. 
Most families have never made the senior living journey before so we are here to help. Learn more about life at Vitality by downloading our brochure or scheduling a visit.
Looking for Funding Solutions?
Vitality Living Arlington has partnered with Senior Living Financial Specialist to help you create a financial plan to pay for senior living, at no additional cost to you.
Senior Living Financial Specialist is the only company that can provide $5,000 to $500,000, specifically for senior living and transition costs.
Request a free consultation!
Arlington's Leading Senior Living Community
As the premier assisted living and memory care community in the Washington, D.C. area, we are conveniently located in the heart of Arlington, close to casual and fine dining establishments, shopping, and cultural centers. And there's not a chore in sight. Take time to do the things you want to do and get the care you need. 
Whether you are ready now or are just beginning to think about senior living, we invite you to stop by or call to schedule a tour at your convenience. We are here to serve you 24 hours a day, 7 days a week.
24-Hour Security System
Pet Friendly
Fitness Center
Library
Concierge Service
Beauty/Barber Shop
Courtyard and Garden
Therapy Room
Private Dining Room
Game Room
Theatre
Wi-Fi Access Throughout
Landscaped Grounds
Business Centers/Computers
Community Kitchen
Computer/Internet Access
Postal Services
Keypad Entry
Piano
Vitality Living Arlington Retirement Living in Arlington, VA
Vitality Living Arlington assisted living and memory care supports residents' needs, as well as their interests, with a calendar filled with a variety of activities and engagement. Families will find peace of mind by knowing that their family members are well taken care of and enjoying life.
As an assisted living resident, engage in an active social calendar and a life of leisure and independence while still receiving the personal assistance you need. We'll also take care of housekeeping, laundry, and transportation to scheduled appointments. 
Should your needs change over time and you require memory care, you have the assurance of knowing you can remain here, in your home, with familiar surroundings and close friendships. You and your family will have peace of mind knowing that we have trained team members on-site 24 hours a day, seven days a week.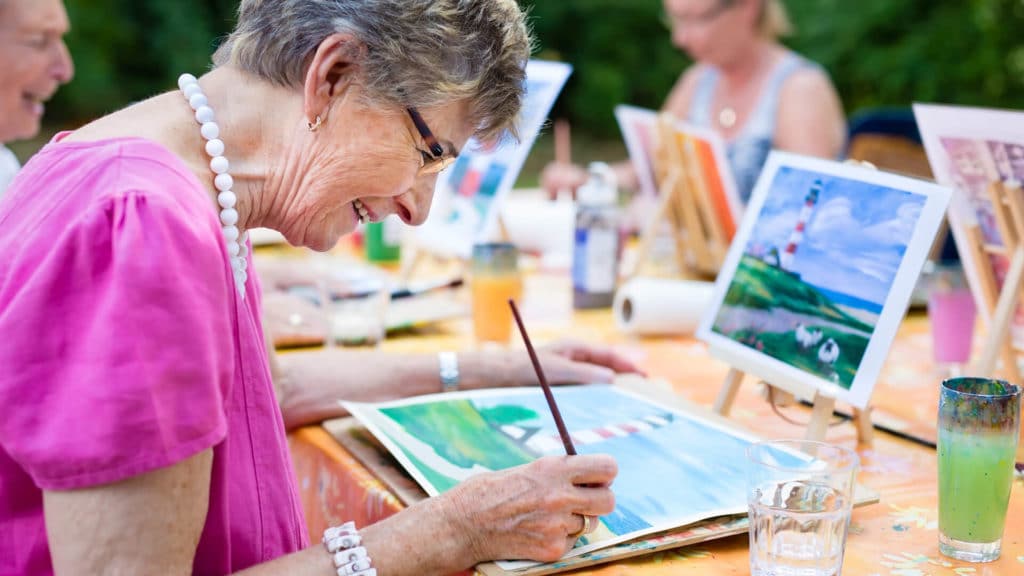 We would like to get to know you and learn more about what you are looking for.
Take our lifestyle quiz.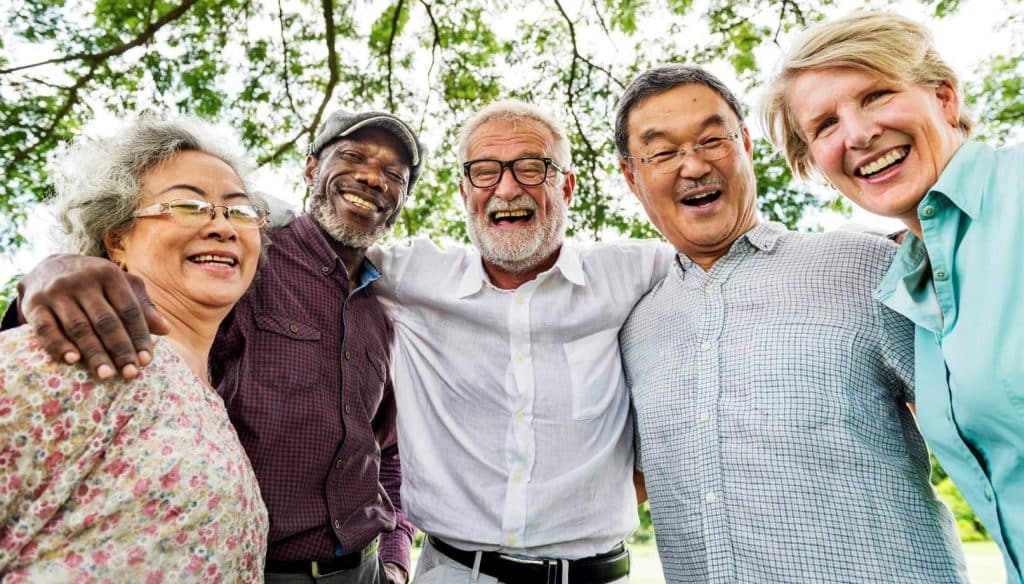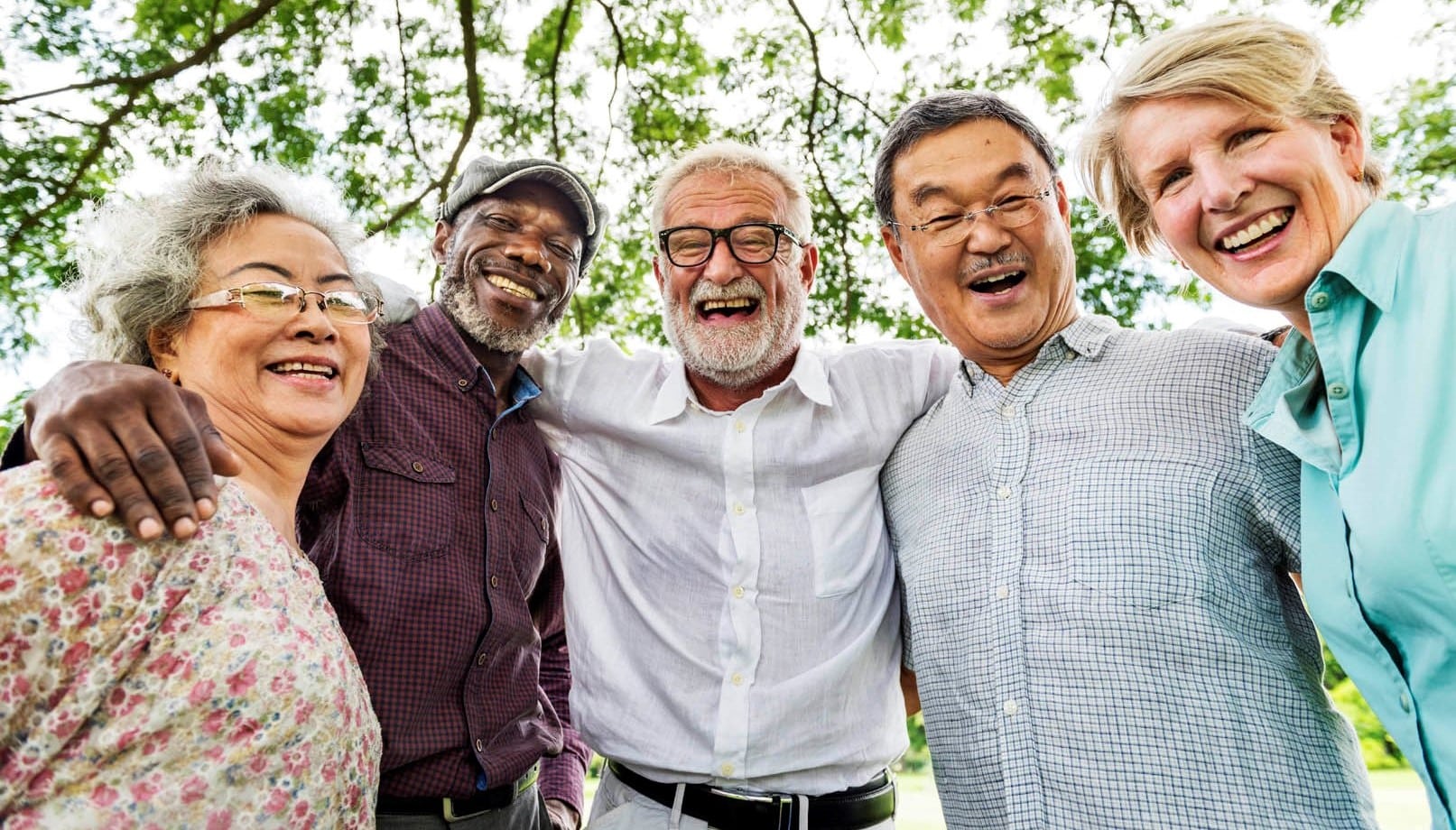 Do you wonder if home care, independent living, assisted living, memory care or skilled nursing is the best fit based on your unique situation?
View our floor plans to see which dementia care or assisted living community best suites your needs.
Move in and we'll furnish your apartment...for free!
Did you know Vitality offers furnished apartments at no additional cost? The furniture is yours to keep!
Pricing based on availability. Level of Care charges not included.
View our gallery to discover why we are one of the best assisted living facilities in Arlington, VA.
Frequently Asked Questions (FAQ)
What is the staff to resident ratio for the assisted living community?
In Memory Care, it is 1 caregiver to 11 residents plus Med Tech. For Assisted Living, we have 4 Care Givers and 2 Med Techs per shift. Some floors / residents have very little care, the care team splits the cases by care demands.
Does the degree of memory loss or dementia influence where the resident lives in the community?
In accordance with Virginia regulations, for a resident to live in Memory Care, they need to have an evaluation from their Primary Care Physician. That includes a Cognitive Impairment Assessment as well as approval from a Power of Attorney (POA) or family member that qualifies them for Memory Care.
What makes Vitality Living Arlington unique?
Vitality Living Arlington has 20 employees that have been working on this property for over 15 years. One thing that is admirable is the longevity of this care team! We are a few blocks from some of the best DC restaurants and attractions that residents get to enjoy.
Can residents that live in Assisted Living come and go as they please?
Absolutely! We like to offer the residents their independence but make sure that they are not alone. All we ask is that they sign in and out at the front desk so we know who is in the community in the event of an emergency.
How close are you to the Virginia Health Care Center?
We are a short cab ride to the Virginia Health Care Center (VHC) and all the supporting clinics. We offer a cab ride to all within a 7-mile threshold.
What resources are available for families that are searching for financial assistance?
We work with the Senior Living Financial Specialist programs where they help families understand their options and maximize financial resources, including VA Aid & Attendance benefits, Bridge Loans, Real Estate, Move Management, Long Term Care Insurance, and Life Insurance.  These consultations are at no charge to you.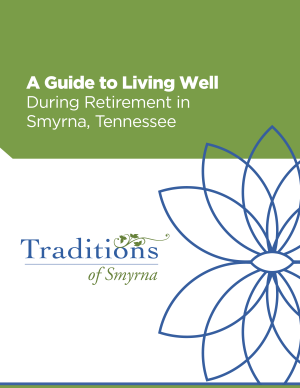 GUIDE TO LIVING WELL DURING RETIREMENT IN SMYRNA, TENNESSEE
This guide to living your best life during retirement in Smyrna, Tennessee explores enrichment opportunities and outings ranging from popular restaurants to local history. Best of all, it's free! Download it today.
Make plans to visit the best senior living community in Arlington. During your tour, it would be our pleasure to have lunch with you.
© 2023 Vitality Living. All Rights Reserved.