Memory Care Apartments in Germantown TN
Germantown's Premier Senior Living Community
The Gardens of Germantown is your premier choice for senior living in Germantown, Tennessee.
We offer memory care that allows adults to be themselves and to experience a profound sense of belonging at any age.
The Gardens of Germantown is the only progressive memory care community in the mid-south. We are committed to ensuring that every service and every amenity help create the enriched, active life you or your loved one deserves.
CONTACT US ABOUT LIFE AT THE GARDENS OF GERMANTOWN MEMORY CARE. WE'RE HERE TO HELP.
Choosing the right memory care community can be confusing. There are many things to consider in making this important and emotional decision.
Most families have never made this journey before, so we are here to help. Learn more about life at The Gardens by downloading our brochure.
Established in 2011, The Gardens of Germantown is a memory care community with three neighborhoods: each one designed with your loved one in mind.  There is also a large living room where all of our residents enjoy and engage with others. Our open-floor concept encourages residents to engage in activities and enjoy life at the Gardens.
The Gardens of Germantown is the first dedicated memory care community in Germantown, Tennessee. It is conveniently located near Poplar Pike and Forest Hill Irene between Germantown and Collierville.
Whether you are ready now or are just beginning to think about this, we invite you to stop by or call to schedule a tour at your convenience. We are here to serve you 24 hours a day, 7 days a week.
Memory Care
Our community is specially designed to provide care and comfort in a secure environment for those with mild to severe cognitive impairment. Our team members are trained to respect and value each resident, recognizing their preferences and needs; empowering them to be themselves and live purposefully. Because we know memory loss affects each resident differently, we plan programs, care, and services in creative ways, tailored to each individual. We create success stories, one small victory at a time.
Learn more about The Gardens of Germantown Senior Apartments
Beginning with the residential areas, you will find our community is organized into small, intimate neighborhoods, specifically designed for the person with dementia or Alzheimer's in mind. Our 55+ senior apartments offer a wide range of floor plans and options. Thoughtful amenities and supportive services abound, all focused on maximizing the quality of life for your loved one. Residents get to know their neighbors and make new friends. Best of all, residents feel more connected and cared about from day one. Each neighborhood has its own dining and living area—just like home!
For visiting adult children and families, the Gardens of Germantown Memory Care is just minutes from Memphis and Cordova, Tennessee as well as Olive Branch and other North Mississippi communities. For residents, the Germantown location is convenient to Methodist Germantown and Baptist Collierville Hospitals for health care and also to shopping, dining, and entertainment venues, including the Germantown Performing Arts Center, for organized events and outings.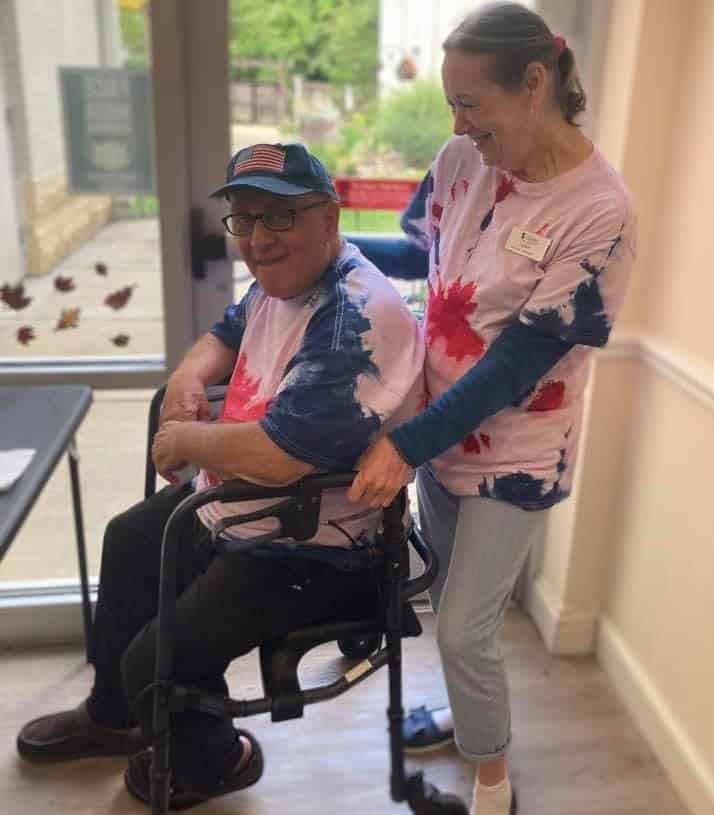 Want to see if our community is a match for you or someone you love?
Personalizing your experience is important. Help us get to know you by taking our quiz. It's fun, easy and only takes a minute!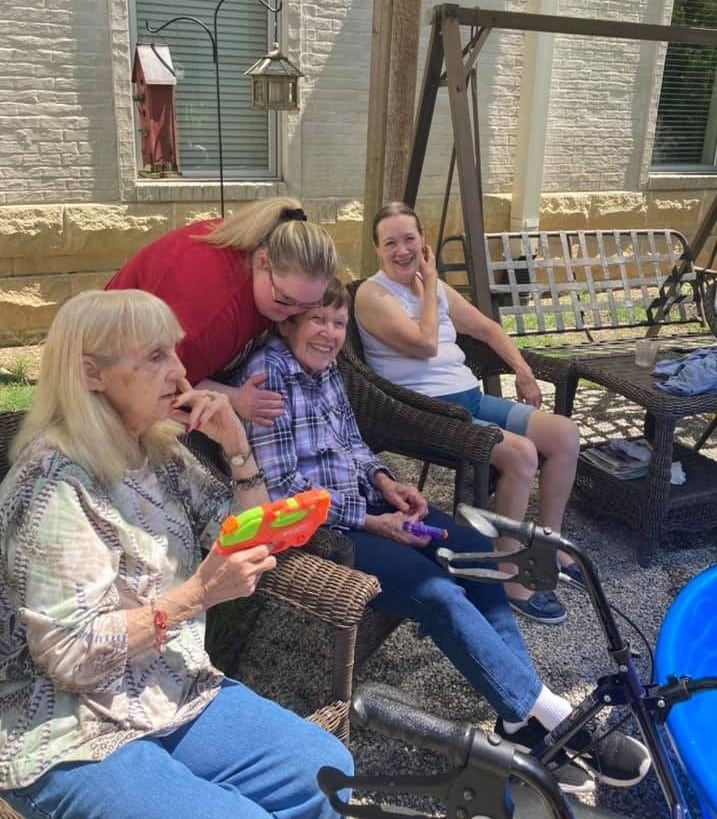 Should you consider memory care?
Take a self-guided survey to get a personalized assessment of whether a memory care community is the best option for your needs.
Frequently Asked Questions (FAQ)
How is the level of memory care determined by your staff?
After the assessment has been completed by our DOW.
What happens if my parents dementia requires constant care?
You might consider getting a sitter, we do provide 24-hour care, however, our caregivers are assigned residents per unit based on the community occupancy.
What are the training requirements in place for your staff to assist residents with memory issues?
We have ongoing on-site training; in addition, we require all our caregivers to take continual education through our learning provider Relias and we also provide National Council of Certified Dementia Practitioner training as well.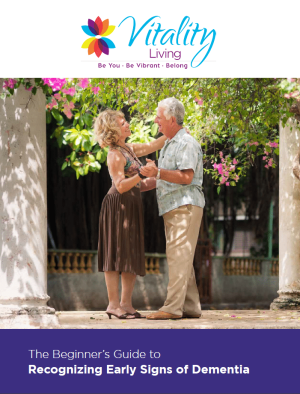 beginner's guide to dementia
The thought of a loved one having dementia can be scary, but recognizing the signs early on is ideal and will give your family more time to plan care options.
The Beginner's Guide to Recognizing Early Signs of Dementia will help you identify whether or not your loved one may have dementia, and explore memory care senior living options to ensure your loved one gets the right care.
Make plans to come visit the best memory care community in Germantown. During your tour, it would be our pleasure to have lunch with you.
© 2023 Vitality Living. All Rights Reserved.