Experience a profound sense of belonging at Victoria Court Senior Living.
Vitality Court Senior Living, located in Victoria, Texas, specializes in living accommodations for assisted living and memory care. We empower successful aging in Victoria.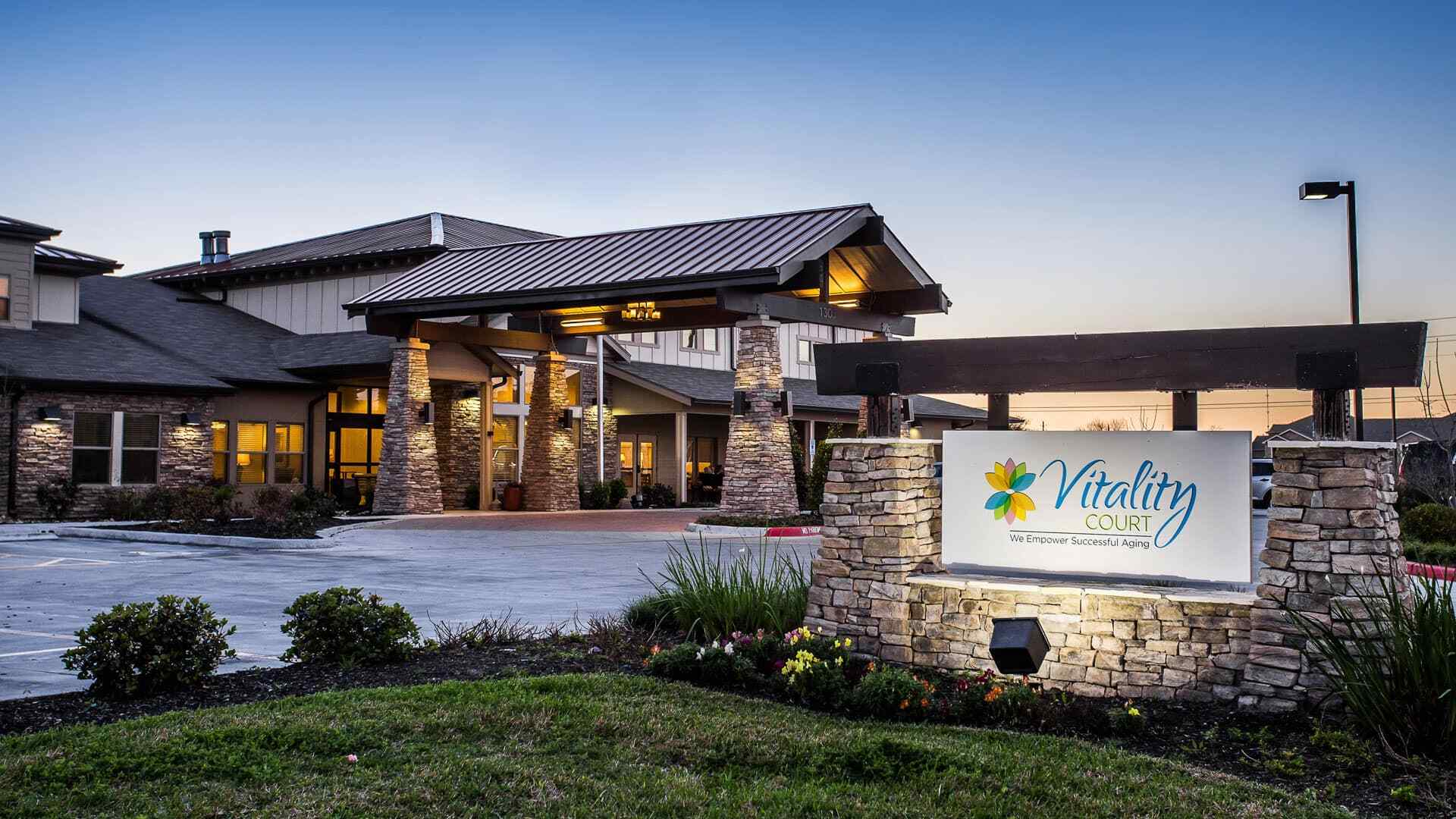 CONTACT US ABOUT LIFE AT VITALITY Court. WE'RE HERE TO HELP.
Choosing the right community can be confusing. There are many things to consider in making this important and emotional decision.
Most families have never made this journey before, so we are here to help. Learn more about life at Vitality by downloading our brochure.
Vitality Court Senior Living offers both assisted living and memory care and is conveniently located at the corner of John Stockbauer and East Airline. 
Whether you are ready now or are just beginning to think about this, we invite you to stop by or call to schedule a tour at your convenience. We are here to serve you 24 hours a day, 7 days a week.
Vitality Court Senior Living offers Assisted Living and Memory Care.
Each Vitality community offers the highest quality in living accommodations, culinary experiences, activity programs, and health and well-being services, all performed by knowledgeable and caring team members. We are proud to serve residents and their families from all over southern
Texas
and the Victoria County region, including Cuero, Port Lavaca, Edna, San Antonio, and Houston.
Want to see if our community is a match for you or someone you love?
Personalizing your experience is important. Help us get to know you by taking our quiz. It's fun, easy and only takes a minute!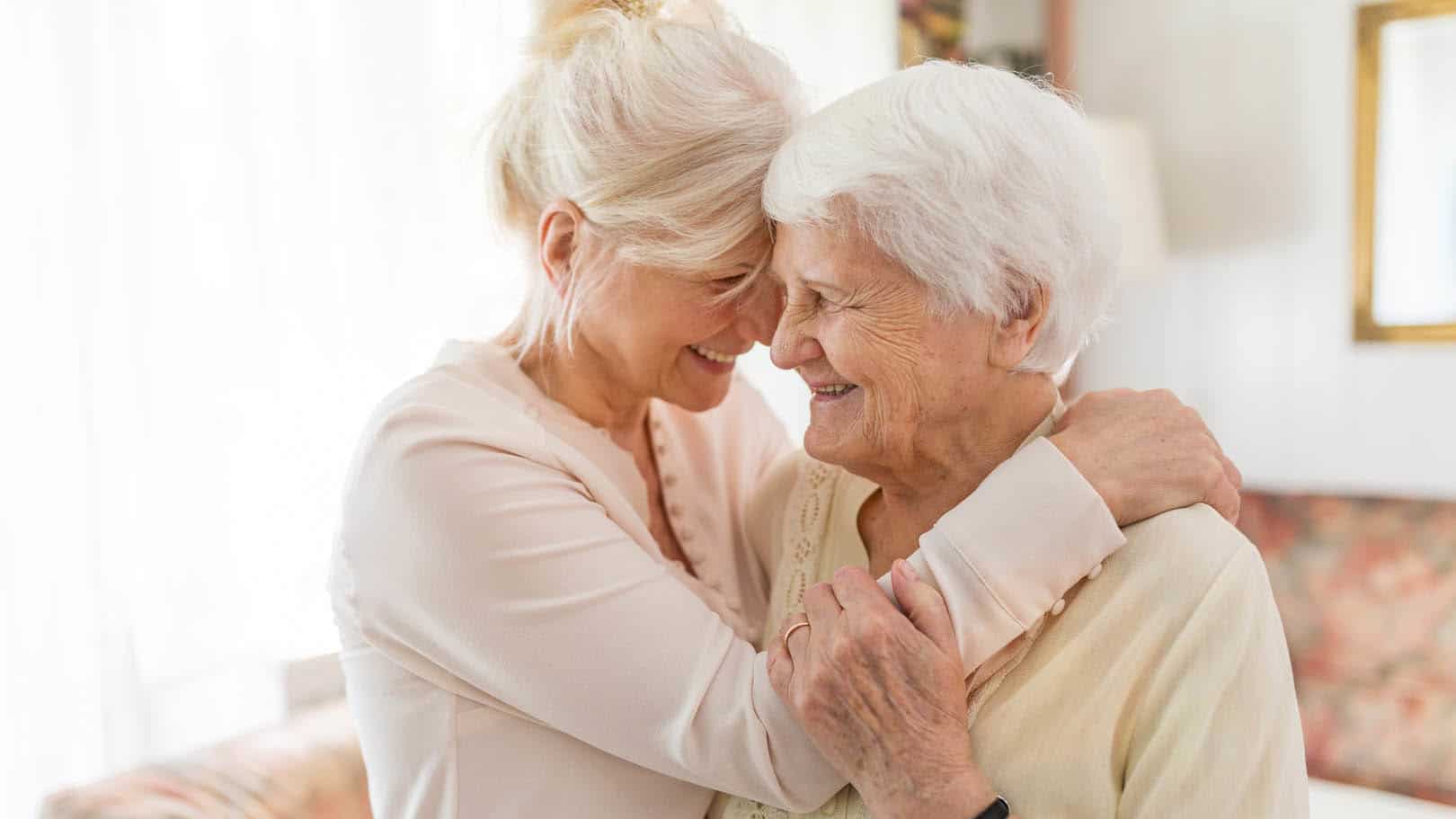 Is it time to get help? Take a self-guided assessment to find out.
Do you wonder if home care, independent living, assisted living, memory care or skilled nursing is the best fit based on your unique situation?
Level of Care charges not included
Pricing inclusive of Levels of Care
A long-term care ombudsman helps residents of a nursing facility and residents of an assisted living facility resolve complaints. Help provided by an ombudsman is confidential and free of charge. To speak with an ombudsman, a person may call the toll-free number 1-800-252-2412.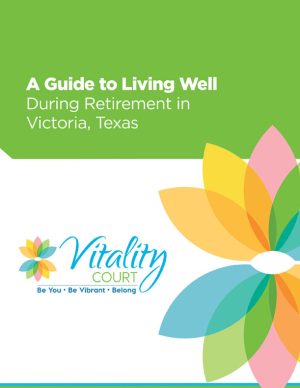 Guide to Living Well During Retirement in Victoria, Texas
If you're preparing to retire and looking for an interesting place to spend your golden years, consider Victoria, Texas. So much natural beauty and so much to do!
Make plans to visit Vitality Court Senior Living. During your tour, it would be our pleasure to have lunch with you. Call today to schedule your visit.
© 2022 Vitality Living. All Rights Reserved.