PASSIONATE LIVING, AT YOUR SERVICE.
THE BEST SENIOR LIVING IN LUBBOCK, TEXAS
Located in Lubbock, Texas, Vitality Living Shadow Hills senior living specializes in independent living and assisted living that allows adults to experience a vibrant lifestyle at any age.
You bring the love, and we will take care of the rest. Vitality Living Shadow Hills offers a variety of living options including independent living cottages and apartments and assisted living apartments. Your life, your choice!
Limited Availability! Lease Now!
Independent Living 1 and 2 bedroom cottages available for lease
Vitality empowers older adults to advance their own health and well-being by creating vibrant lifestyles that inspire creativity, support choice, protect dignity, and celebrate experience. 
We're redefining what it means to age by providing our residents with the environment they need to pursue life, energy, and purpose. These three pillars are at Vitality's core, ensuring an engaging community for you or your family member.
Looking for Funding Solutions?
Vitality Living Shadow Hills has partnered with Elderlife Financial Services to help you create a financial plan to pay for senior living, with no additional cost to you.
Elderlife is the only company that can provide $5,000 to $500,000, specifically for senior living and transition costs.
Request a free consultation!
Our peaceful Lubbock community is convenient to numerous restaurant and shopping options.  We are also within a mile of University Medical Center. Vitality Living Shadow Hills offers a homelike setting and cheerful smiles from our professional team members who greet you every day, making sure that our place will feel like home in no time.
You'll have four different floor plans to choose from across both of our care types, all the way up to a 2-bedroom, 850-square foot cottage. You'll also have a huge range of on-site amenities to enjoy, including a beauty and barber shop, walking paths, a stocked library, a game room perfect for meeting up with your new best friends, and much, much more.
Whether you are ready now or are just beginning to think about this, we invite you to stop by or call to schedule a tour at your convenience. Vitality is here to serve you 24 hours a day, 7 days a week.
Independent Living
Independent living is ideal for older adults who want to trade in the worries of homeownership for the true comforts of home. You'll have apartment or cottage options to suit your style and plenty of opportunities to live vibrantly.
Assisted Living
Residents receive a full complement of amenities and services, including housekeeping and maintenance services and three delicious chef-prepared meals each day served in a beautiful dining room. In addition to providing support, assisted living empowers seniors to remain engaged in living. Spacious studios apartments are available.
24 Hour Security System
Pet Friendly
Transportation
Parking – Surface
Library
Concierge Service
Beauty/Barber Shop
Courtyard and Garden
Porch
Arts & Crafts Studio
Game Room
Walking Paths
Wi Fi Access Throughout
Landscaped Grounds
Fireside Living Room
Meeting Rooms
Postal Services
Piano
Vitality is your premier choice for senior living in Lubbock, whether you need independent living or assisted living.
We offer the highest quality in living accommodations, culinary experiences, engagements, and health and well-being services—all performed by knowledgeable and caring team members. We know each resident, their life stories, familiar routines, and lifelong passions, and are able to weave life, energy, and purpose into the foundation of daily living.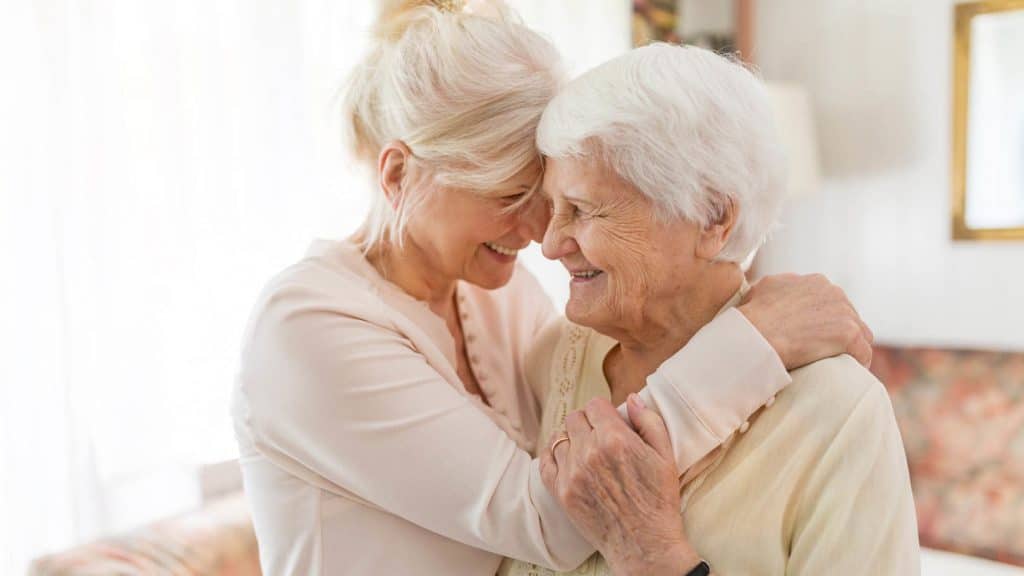 We would like to get to know you and learn more about what you are looking for.
Take our lifestyle quiz.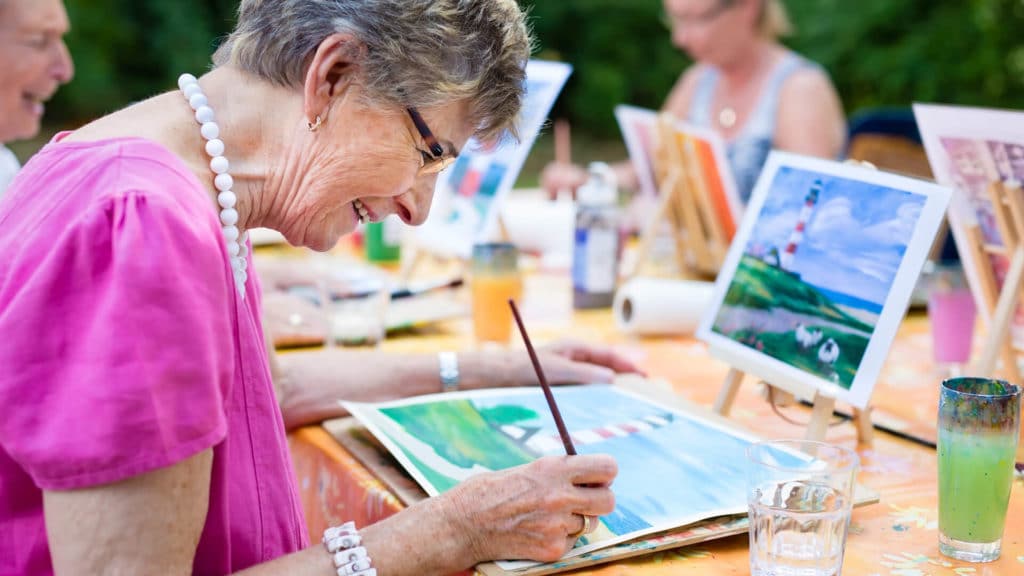 Do you wonder if home care, independent living, assisted living, memory care or skilled nursing is the best fit based on your unique situation?
Move in and we'll furnish your apartment...for free!
Did you know Vitality offers furnished apartments at no additional cost? The furniture is yours to keep!
Level of Care charges not included
Pricing based on availability. Level of Care charges not included.
A long-term care ombudsman helps residents of a nursing facility and residents of an assisted living facility resolve complaints. Help provided by an ombudsman is confidential and free of charge. To speak with an ombudsman, a person may call the toll-free number 1-800-252-2412.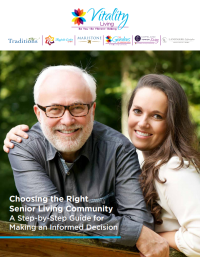 CHOOSING THE RIGHT SENIOR LIVING COMMUNITY​
A Step by Step Guide for Making an Informed Decision
Researching Online – how to access blogs, videos and virtual tours
Testimonials, Reviews and Word of Mouth
Understanding costs and creating a budget
Questions to ask when you call communities
What to look for when you tour – virtually or in person
I had a loved one at this community and I cannot say enough good things about them. While we were only there for a short time, the staff and management showed nothing but compassion and love for my father. They were always available to discuss his care and answer any questions we had. I would give this community more than 5 stars if I could.
I thought the residents were happy, and the staff was engaged. The dining area was good. It seemed like a happy place. The building was easy to get around, which is also another factor that made this community center great.
I thought the staff was some of the nicest people I have ever been around. Once I entered the building, I was greeted instantly and they even asked if they could help me.
I thought my grandmother was getting okay attention, but when I showed up I realized that she was getting exceptional attention. They staff told me that they keep everyone busy and have regular activities, which I thought was great.
There is so much to love about Shadow Hills. I saw quality activities, happy residents, great arts and crafts, outdoor fun, and a lot of open doors. I love that independent and assisted living folks eat together.
Visit the best senior living in Lubbock, Texas, for "A Taste of Vitality." During your tour, we would love to have you for lunch and chat about your specific needs.
© 2022 Vitality Living. All Rights Reserved.
A long-term care ombudsman helps residents of a nursing facility and residents of an assisted living facility resolve complaints. Help provided by an ombudsman is confidential and free of charge. To speak with an ombudsman, a person may call the toll-free number 1-800-252-2412.