Experience A Profound Sense of Belonging at Maristone Senior Living in Franklin, TN
Maristone is your premier choice for senior living in Franklin. 
Maristone of Franklin specializes in assisted living and memory care that allows adults to be themselves and to experience a profound sense of belonging at any age.
We are committed to ensuring that every service and every amenity help create the enriched, active life you or your loved one deserves.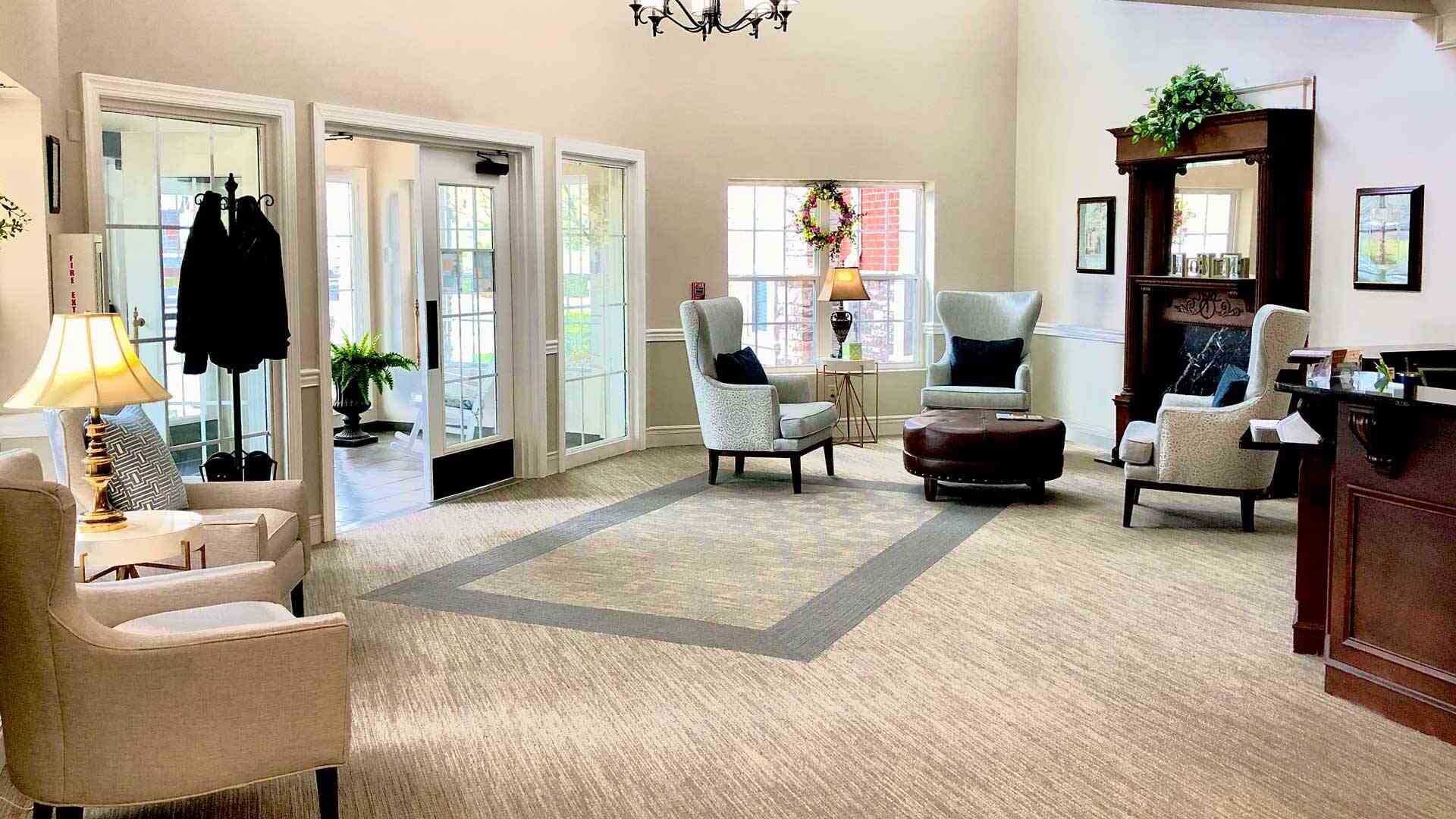 CONTACT US ABOUT LIFE AT MaRISTONE. WE'RE HERE TO HELP.
Choosing the right senior living community can be confusing.  There are many things to consider in making this important and emotional decision.
Most families have never made this journey before, so we are here to help.
Maristone of Franklin is nestled in the welcoming community of Franklin, Tennessee. All the shopping, dining and entertainment attractions are right around the corner.  The community is just minutes from downtown Franklin shops and restaurants, the Factory and Cool Springs Galleria, in the Royal Oaks area close to Publix, Home Depot and Starbucks.  Additionally, Maristone of Franklin is convenient to Williamson Medical Center and Rolling Hills Hospital. With everything Franklin has to offer, there's little reason to leave the area. However, the community is conveniently located in Williamson County, directly off I-65, just 20 minutes south of Nashville.
Whether you are ready now or are just beginning to think about this, we invite you to stop by or call to schedule a tour at your convenience. We are here to serve you 24 hours a day, 7 days a week.
Maristone is your premier choice for senior living in Franklin, Tennessee, whether you need assisted living or memory care.
Maristone of Franklin is a home-like environment that allows residents and team members to get to know one another and make new friends.  First of all, our engagement programming offers a variety of activities, both inside and out of the community.  Even more, our care team respectfully assists residents with the daily activities each needs.  
Elevators are close by and living rooms on both floors provide great opportunities to interact and socialize. No apartment is "too far away," and fewer outside entrances helps tighten security. Best of all, with a smaller group of dedicated team members on staff, residents feel more connected and cared about from day-one.
Want to see if our community is a match for you or someone you love?
We would like to get to know you and learn more about what you are looking for. Take our lifestyle quiz.
Level of Care charges not included
Pricing inclusive of Levels of Care
Pricing based on availability
Everything you need is right around the corner. Located next to Home Depot, Publix, and Starbucks.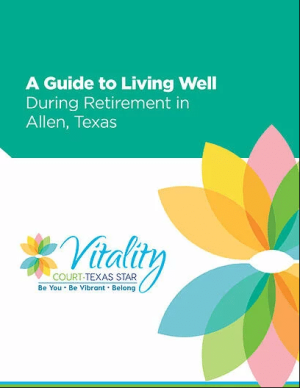 GUIDE TO LIVING WELL DURING RETIREMENT IN ALLEN, TEXAS
This free guide to living your best life during retirement in Allen, Texas explores enrichment opportunities and outings ranging from popular restaurants to local yoga studios. Download it today.
Make plans to come for a visit the premier senior living in Franklin, Tennessee. During your tour, it would be our pleasure to have lunch with you.
© 2023 Vitality Living. All Rights Reserved.